PRIMARY GOALS
The primary goal of the United Arts Movement International is having troubled and "fringe" kids participating in the "Artistic Creative Expression" program teaching them the many ways of expressing their emotions and finding a positive outcome to any situation they happen to find themselves in.
By being exposed to different forms of art and the appreciation of art, it opens their minds to the "creative and creation" powers that we all have. This results in a more balanced human being. By using the language of ART it gives kids the knowledge that they create
EVERYTHING
in their lives whether it is a positive or negative force.
Art by its very definition is the power of creation; what you see or hear in your mind, you believe that you can bring it out and therefore by seeing or hearing it, you believe it and then you take the action to create it. That's the power of POSITIVE MANIFESTATION and what UAMI stands for.
These principles we use are stated as ASKING=VISUALIZE, BELIEVING=CONCEPTUALIZE and RECEIVING=MATERIALIZE. These are the keys to manifesting all outcomes of your life and it has been stated in so many ways over time.
We incorporate the
40 Developmental Assets
that every child needs in order to flourish as a positive force in our society. There is more to this program and so I welcome all parents and kids to call, write or email any questions you may have about my program. Better yet, come down to your local United Arts Movement Center in your part of the world and let your young adult, teenager or troubled youth experience the power and confidence they'll attain when they go through the program.
FOR THE KIDS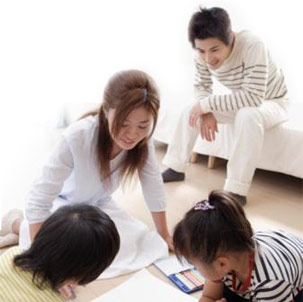 Another goal is, conservatively, having at least 300 kids at the Redding Center by January of next year, 2009. I want to see that number grow to 1000 by June of the following year in 2010.
I believe by enrolling that many individuals they will begin the learning process of "Artistic Creative Expression" and they will come to understand that there is a better way to handle stress by communicating their emotions in a POSITIVE manner.
I also believe that, in doing so, UAMI will lower the suicide rate among the teenage population by 10% every year my centers are open. It will also lower the depression rate and the teen violence significantly as well.
This will impact our community directly making it a safer for our kids and adults, and we become more loving and have more understanding towards the youth of our city.
This will also become more dramatic as we introduce less fortunate children to our program who haven't had the opportunity to experience life to the fullest because they lack the financial power to be exposed to the language of art and the power of positive manifestation.
A GRASSROOTS EFFORT FOR THE ARTISTIC CREATIVE EXPRESSION CENTERS
In Redding I am using spaces in different locations where the program is being held today. I reach out to the teen centers and hangouts where the kids are.
My goal is to have the city of Redding donate either an OLDER building downtown, where it could be centrally located and revitalizing the downtown area, and rehabilitate that older building in the downtown or a centrally located area, so it houses the many rooms on different floors or levels to have the variety of programs I offer the children.
This will take the
40 develpomental assets
our youth need desperately. Or funding the construction of a NEW BUILDING and modernizing it so our kids have the feeling that we in the adult community care as much for our youth as we do the beautification of our town.
But I won't stop here. As the model center in Redding begins its operations I can then begin building more centers in California. Our goal would be to have TEN centers operating by March of 2010 across the region.
By the year 2017 I fully expect to have at least 300 centers across the nation with at least fifty throughout the world and in full operation. These are all conservative estimates and I will be shooting for more than my projected estimates.
Money to Raise:
$25,000.00 to $100,000.00 by July 29, 2008
These monies raised will provide funding and a huge step forward in securing the real estate and building for the first school to open if not donated, needed art supplies and equipment for the children, salaries for key people in the organization and EXPENSES for UAMI that include advertising, traveling to make presentations for the organization and supplies needed for us to do our job well.
This initial money provides the necessary funds for:
Fundraiser Activities
Fundraiser Products like Tees, Caps, and assorted goods
Public Relations and Advertising
new and used instruments for the music and dance
supplies necessary for the different areas of art
large projection screen for art instruction and films
expenses for volunteer teachers and workers
land and building supplies for new construction or rehabilitation
This just names a few things needed to operate well. More information would be provided to all angels and sponsors.
Money to Raise:
$3,000,000.00 by November 9, 2008
This money raised will begin funding the new centers being built in other parts of the state and across the country. This will be a recurring goal and conservative projections are for centers in the middle section of the country and centers on the east coast by June 2010 with more being built to meet the goal of ten new centers by 2010. I expect more actually and will be budgeting for this to manifest as we get closer to the dates.
This requires a commitment on my part, which I fully am, to meet the expectations and commitments on your part to build the centers and have the centers fully staffed and organized with new teams in those areas . My goal is to begin building simultaneously as opposed to "one center at a time".